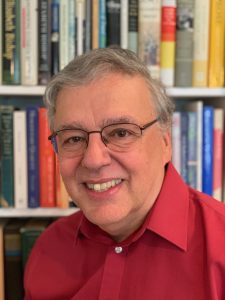 Thomas Travisano is the founding president of the Elizabeth Bishop Society. He is the author or editor of nine books on modern and contemporary American poetry and has been writing about the poet Elizabeth Bishop's life and work for more than forty years.
Travisano's acclaimed new biography, Love Unknown: The Life and Worlds of Elizabeth Bishop, was released on November 5, 2019 by Viking/Penguin. He is currently engaged in an international book tour of talks, readings and signings.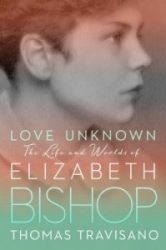 Love Unknown has been described by reviewers as "masterly," "utterly captivating," and "definitive." The Washington Post considers Love Unknown to be "as enjoyable as one of Bishop's strange and marvelous poems." The biography shows that "the art of losing" that Bishop celebrated with such poignant irony in her poem "One Art" was linked in equal part to an "art of finding" that allowed her to create the sort of encounters and understated epiphanies that occur so often in her work. His work on Love Unknown was supported by a Guggenheim Fellowship and awards from the National Endowment for the Humanities and the American Philosophical Society.


Travisano is also principal editor, with Saskia Hamilton, of the acclaimed Words in Air: The Complete Correspondence Between Elizabeth Bishop and Robert Lowell (Farrar, Straus & Giroux, 2008)
Words in Air was reviewed with high praise in the print, broadcast, and electronic media (including National Public Radio, The NY Times Book Review, The New Yorker, The Wall Street Journal, Oprah, and elsewhere). Writing in the Boston Globe, William H. Pritchard said, "The task of assembling and editing [these letters] has been filled in an exemplary manner by Thomas Travisano, author of an excellent critical study of Elizabeth Bishop". Selections of the letters have been published in many journals, including Poetry (Chicago) and American Poetry Review.
Thomas Travisano is also author of Elizabeth Bishop: Her Artistic Development and Midcentury Quartet: Bishop, Lowell, Jarrell, Berryman. He is principal editor of the acclaimed Words in Air: The Complete Correspondence Between Elizabeth Bishop and Robert Lowell and served as co-editor of Elizabeth Bishop in the 21st Century the three-volume New Anthology of American Poetry and Gendered Modernisms: American Women Poets and Their Readers.
The New Anthology of American Literature was selected as an Outstanding Academic Title by Choice. His article, "Elizabeth Bishop and Biography," is the lead essay in The Cambridge Companion to Elizabeth Bishop.
An Emeritus Professor of English at Hartwick College, Travisano was named a Guggenheim Fellow in 2013. He twice served as Hartwick's Wandersee Scholar in Residence, twice held the Cora A. Babcock Chair in English, and is a winner of Hartwick's Teacher–Scholar Award.
During Elizabeth Bishop's 2011 centennial, Travisano traveled the globe speaking to conferences and symposia on the poet, her work, and editing her posthumous work and letters.
E-mail: ttravisano@mac.com